Wow, it is now five years already and 265 posts since I started this blog! I am amazed (a bit) that I managed to publish one blog post with at least 1,000 words every week. I am also among the top 400,000 websites in the United States and the world! Thanks to all for your interest in my work! Time to celebrate (again).
Most Popular Posts
Here are the ten most-clicked posts in the last twelve months. All of them describe elements from the lean toolbox that help you improve your production system.
Recognition
I also got quite a bit of praise. Probably the nicest was from Ian Kano at  Scmopex via LinkedIn:
Spotlight on Prof. Christoph Roser: Every now and then a hidden gem appears, and amongst all the sediment of everyday life appears a shining light that helps others reach clarity with their focus and dedication to purpose. One such light is Prof. Roser, whose clarity of vision and dedication to lean manufacturing and organizational restructuring is proof that no matter how much you think you are optimized, there is always more optimization to gain.
But I also got praise here on my blog. Here's just a small selection:
Great insight into improving the usefulness of a classic tool. (by Andy Moysenko for my post on 5 Why)
Very Great Explanation, Thank you for sharing this information. (by Agus Santoso on my post on Jidoka)
Good content in an article that is not too large. I like it very much! Thanks a lot! (by Timo Gruß on my post on Toyota Standard Work)
A great blog. And I read your book. What a great history of manufacturing!!! (by Kurt also on my post on Toyota Standard Work)
Also, my worldwide popularity has been steadily increasing. Both worldwide and within the USA, I am among the top 400,000 websites according to Alexa. That may not sound like much, but I think it is quite an achievement for a one-man blog where pretty much every word is written by me (and of course spell checked by someone else, to make me look a bit more cultured 😉 )
Also, the influential Curious Cat blog by John Hunter lists me as the third-best blog on management improvement, behind the Lean Blog by Mark Grabam and the Curious Cat Management Improvement Blog  itself. Quite a jump up from #10 last year (with a bit of up and down in between).
GDPR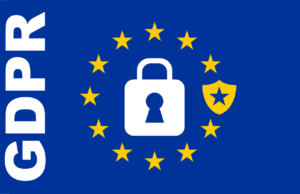 One of the larger changes this year is the European GDPR (General Data Protection Regulation), which puts Europe at the forefront of protecting the data of its citizens. If you are online, you must have gotten at least some emails about this privacy law implemented in Europe. This law also applies to my blog. Hence, I made quite some changes in the background. Overall, it took me a week to do so, but I happily did it since I support the GDPR.
In the spirit of the GDPR, I have no interest in your data. If you leave a comment, the comment and contact is stored on the blog. If you subscribe to my email update, I need your email. Otherwise I have no interest in storing and maintaining your data, and I'm definitely not into selling it. I would like to know how many visitors I have for my statistics, but I am not interested in the details of an individual visitor. I also weeded out third-party plug-ins that may be more data hungry. Some of the changes I did to comply with the GDPR:
Wrote a data protection and privacy policy page. This is now the second-longest page, with 19,000 words, after my glossary (23,000 words). It is a mix of legalese and plain text, both in English and also in German (since I am not sure which language would apply to an English blog located in Germany). If you are into dry, boring legal texts, go for it. Otherwise it is not recommended reading. Please don't sue me!
I removed advertising. For a long time, I had Google ads on my site. However, this was always focused on user friendliness. No annoying pop-ups!  The only thing that pops up is the mandatory GDPR info at the bottom, but hopefully this is not in-your-face annoying. Also, I am perfectly fine if you use an ad blocker. On average, I made about €1 per day in advertising, and figured that is just not worth the potential risk to your privacy. Hence, no more advertising.
I removed the sharing buttons at the bottom of the post. I started with removing the Pinterest button (since I don't like Pinterest), but then just took all of them out. It probably did not add much value to most visitors, but it was a potential back door for potential data-hungry companies to learn more about YOU.
I weeded out different plug-ins. I had Google Analytics for WordPress by MonsterInsights, but they provided GDPR options only in the paid version, so I showed it the door. I manually added the Google tracking cookie, but set it to anonymous, so it should not get your full IP address. I still use Jetpack, but disabled a lot of the features that may intrude your privacy. Some other plug-ins also went out. I replaced Askimet with the GDPR conform AntiSpam Bee.
I removed YouTube tracking cookies. Embedded YouTube videos are now set up in a way that does not use YouTube tracking cookies. I also reduced the number of Amazon image links.
Hence, I put in quite some effort to protect your privacy. The website speed also improved slightly. Above all, please don't sue me!
Brand
I also finally registered my brand with the Deutsches Patent- und Markenamt (DPMA). Now the logo and text can be used only by me (at least in Germany).
You may not have noticed it, but I also slightly updated the logo. In the old logo, the gear would not have worked, because all the teeth (cogs) are of different size. Easy for the design, but just not accurate. In the new logo, the gears within the brain are now technically correct fully working gears. The central hole is also the same size. Not a big thing, but as a German engineer I strive for perfection. Also, I want to emphasize that at no point ever did I have three gears interlocking with each other as in the image on the right. While you see this frequently in other logos, these gears cannot move since they block themselves. I know, I am a nerd.
Overall, it was an exciting year, and I would like to thank all of you for reading my work, and I hope that it helps you with your job to organize your industry. In the next year I plan to publish a new book on how to create pull systems. While it is based on a lot of blog posts, it is much more organized and structured than a random set of blog posts. I also write a lot to fill the gaps and to make it a coherent structure. I will definitely let you know on my blog when it comes out 🙂 . Until then, keep on reading, and above all go out and organize your industry!