There is a big hype on anything related to computers in manufacturing. I have written quite a few cautionary articles on the Industry 4.0 bandwagon. This post looks more in-depth into artificial intelligence (AI). I believe there are possible applications of AI in manufacturing, but at the moment these are still uncommon. In this post I would like to talk a bit about the hype, but also present a few examples of where it actually works. Let me show you:
Introduction
Artificial intelligence is intelligence from machines, as opposed to humans or animals. This definition, unfortunately, has some gray zones. Do you need intelligence to calculate the square root of 15 129? Certainly! But a computer can do it much faster, and will give you the result (123) before you even read the second digit in this number. However, this does not mean that the computer is intelligent. Instead, another human has programmed the logic on how to calculate square roots, and the computer merely follows this logic. This is not commonly considered artificial intelligence. For another example, take chess computers. Any decent program nowadays can beat most human players. However, (with a few exceptions) most chess computers simply use raw computing power to analyze millions of possible future chess moves, then pick the most promising one. While some consider this already AI, for me it is still merely good calculation.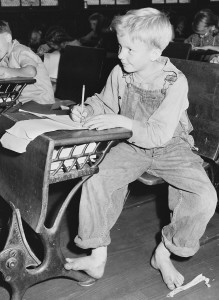 I personally consider artificial intelligence a computer system that is able to learn. For an AI, it is not a human that provides the rules, but the system generates its own rules based on the data provided. However, I am also fully aware that plenty of AI researchers would disagree with this definition. But then, it seems plenty of AI researchers disagree quite a bit with each other when defining their field, and there are numerous conflicting definitions out there by people who know much more about AI than I do (for more definitions, check Wikipedia).
How Big Is the Hype?
Artificial intelligence is definitely a hot topic. There are over 3 million academic papers on Google Scholar mentioning artificial intelligence, including 200 000 review articles. Slightly over 1 million academic articles are on manufacturing alone, of which 22 000 are summary reviews. It is definitely a hot topic (with few exceptions described below). The media picked the topic up even more, and Google News returns over 100 million news articles on artificial intelligence. I am certain you also come across AI-related news regularly. But for all its hype, I have not yet seen much AI in manufacturing or logistics.
China is trying to become a major player in the topic of AI, and they also publish a significant number of papers. Their privacy laws (or lack thereof) provide them with plenty of data to train their neural networks and other algorithms. In 2021 alone they published over 500 articles on AI in manufacturing. However, despite all the publishing, few of these articles have any practical application; they are merely theoretical and abstract research far removed from the reality on the shop floor. Besides, most papers are very fuzzy on the details of the data they use, and to other researchers it feels more like an unknown and unverifiable black box. Overall, there are still very few real-world applications of AI on the shop floor that are not merely demonstrations or just for show.
Consultants and other service providers are always in the search of a hot new buzz word to distinguish themselves from the competition (e.g., "Industry 4.0"), and AI is no exception. Quite a few consultancies are pushing AI as a sales argument, yet the actual work is still done using conventional math done by analysts. In many cases, AI is merely a sales argument. Plenty of AI in the presentations, but little in the actual implementation. It feels like a common mistake also found in lean: the client starts with a solution (artificial intelligence here or kanban in lean) and is looking for a problem to solve. Please, always start with a problem, and don't limit yourself to selected solutions, as you may miss out a better solution that is merely not on your radar from the beginning.
Artificial Intelligence Is Tough
Artificial intelligence is not easy. Highly complex problems are often tough to do. Take for example the self-driving car. Billions were spent on research, and yet there are no fully autonomous cars available yet for the mass market. And, in my view, navigating the production plan on a shop floor is probably just as complex as navigating a land vehicle. Similarly, there are also high expectations on reliability and performance. A self-driving car that does not crash 95% of the time is not good enough, as is a production system that produces the right stuff 95% of the time. In my view, artificial intelligence is still limited to specific nice applications, although this niche is getting bigger.
Where Can Artificial Intelligence Already Help? Implementation Examples
A lot of artificial intelligence seems to be for now a hype, or at least merely promises of something in the future. However, there are existing and successful applications of artificial intelligence in manufacturing. These do what AI's (in my view) often do best: they look at large amounts of data and try to make sense of it. In a sense, AI is good with big data, where the normal methods often fail. Let me show you a few successful applications of AI in manufacturing that I have come across.
One of these is optical recognition. Optical character recognition is common nowadays, and you may already have software on the computer or mobile you're reading this article on. (It is so common that some researchers no longer consider this to be artificial intelligence). But there is plenty more optical recognition needed in industry. For example, Amazon uses AI to identify the number and type of items in a shelf segment (a bin) of their movable storage shelves (the pods). The image on the left is such a image for the AI to analyze. The AI needs to compare the image with the items that are supposed to be in there, including their quantity, and flag any discrepancy. (More on my blog post The Inner Workings of Amazon Fulfillment Centers – Part 5.)
Another example is finding defects on electronic circuit boards and similar applications. Julian Senoner and his team at EthonAI are using artificial intelligence for more than just detection of whether a printed circuit board is (most likely) correct. If the product is faulty, the AI also generates a heat map to indicate for the user which part of the printed circuit board is flawed.
Recognizing patterns does not need to be limited to optical recognition. The Atlantis Foundries in South Africa previously used conventional optimization to reduce their defect rates. Through hard work they got their defect rates down from 15% to 6%. However, this was still not good enough. They used the help of an AI consultancy, which analyzed a whopping 185 process variables using plenty of historic production data using artificial intelligence. First the AI learned how to predict quality. Based on this the AI made recommendation on what settings to use to improve quality. The defect rates went down below 2%, and even had an unheard-of zero defects for three months in a row. (Many thanks to Anton Grütter from the Lean Institute Africa for telling me about this in the first place).
Overall, artificial intelligence seems to be useful if you have plenty of data on lots of repetitions (i.e., many variables measured for many products made) that AI can learn from, and where 100% accuracy is not essential (AI make mistakes too). Often these are narrow problems like selected quality issues, but unsuitable for wide or highly complex problems (what product should I make when). (The keywords here are weak AI versus strong AI.) Also, don't expect AI to tell you why it made that decision, as most neural nets do not give you that information (the keyword is explainability). In any case, don't just throw AI at any problem you have, and magically expect a solution. Start with the problem! If you have more examples of artificial intelligence actually being used in manufacturing, please do let me know in the comments below. Now, go out, use your intelligence (artificial or otherwise) and organize your industry!
Selected Sources:
The Economist: Can China create a world-beating AI industry?, January 22, 2022
Julian Senoner, Torbjørn Netland, Stefan Feuerriegel , Using Explainable Artificial Intelligence to Improve Process Quality: Evidence from Semiconductor Manufacturing, Management Science, December 09 2021 (not the example in the blog post above, but similar)
Foundry of the Week: Atlantis Foundries, Foundry Planet
Industry 4.0 or Lean 4.0?, Interview with Anton Grütter on the Atlantis Foundries