Becoming lean is an aspiring goal for many companies. In my first post I showed you how Toyota does it … and why this may not work for you. In this second post of this series I will show you how NOT to do a lean transformation, and try to highlight common mistakes. In a subsequent post I would finally like to show you possible options you have for your lean transformation. Read on!
How NOT to Do a Lean Transformation – The GM Case
There are plenty of failures of lean transformations in industry. Most of them are known only to insiders, which usually are subject to confidentiality. Hence, I can talk about many failures only in abstract terms. However, there is one well-published example (also in my own book Faster Better Cheaper) that I can talk about: General Motors. They were able to train a lot of people in lean at the very source through their NUMMI joint venture with Toyota, but then squandered it all away. They had dozens of mid-level people well trained in lean, and hundreds of workers that believed and trusted lean, but they were unable to transfer this knowledge to their other plants. It is pretty much a textbook case on how NOT to do it. Many other companies also failed with lean transformations, but none failed from such an excellent starting position.
The Initial Situation – NUMMI
In the early '80s, Toyota wanted to open its first major plant in the United States. To mitigate the risk they decided to do a joint venture. They first approached Ford, since they learned a lot from Ford before. However, Ford declined (and probably regretted it afterwards when lean became popular). They then approached GM, resulting in the New United Motor Manufacturing Inc. in Fremont, California, better known as NUMMI. The GM Fremont plant was by far the worst and most miserable plant at GM, and probably the worst in the USA. Eventually it was closed in 1982. When it reopened in 1984 together with Toyota, it quickly became not only the best plant of GM, but produced comparable quality and efficiency as the Toyota plants in Japan, despite having mostly the same workforce.
This then was the golden opportunity for GM. They had a (joint venture) plant that excelled in lean manufacturing. Lean had the support of the staff, managers were familiar with the lean culture, and many people knew how to do lean properly. When other companies want to do a lean transformation, one major problem is always where to get a lot of people familiar with lean. GM got this handed on a silver platter. They did not have to learn "lean" from scratch, but merely transfer it to their other plants. And that was where they messed up big time.
Using Threats and Force to Do Lean
GM decided to roll out lean in steps … which by itself is a smart thing to do. Two plants were selected to be transformed into lean plants, Van Nuys near Los Angeles and Norwood in Cincinnati. The sensible approach would then be to start with a few small projects within these plants, trying to have the people open up to lean, and build success stories to motivate. This would then build the base to spread lean throughout the plant.
But GM management had a better idea to motivate people. Let's have them fight each other to the death! Yes, you heard that right, they wanted a death match where only one (plant) could survive. They set up a lean competition, and the winner did NOT get closed, whereas the losing plant would be shut down. They used the threat of losing their job to force the workers to do lean. Obviously, right from the start, the employees of both plants were very suspicious of lean, and not motivated for lean at all. I wonder why …
Using Lean to Eliminate Labor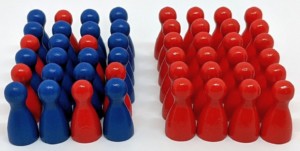 So, the winning plant would not be closed. But, to GM, this of course did not mean that everybody kept their job. Oh no, the goal was a 25% headcount reduction! Hence, the GM workers had the choice between getting everybody fired by closing the plant, or getting one out of four fired. Talk about attractive options …
In effect, they were asking their workers for help to make themselves redundant. Unsurprisingly, the workers were very reluctant to fire themselves, and resistance against lean hardened. Unions called lean "the most dangerous scheme ever conjured up by GM to rob workers of their union."
Lack of Top Management Attention
Finally, and probably one of the biggest factors, was the lack of top management attention. Toyota managers are always very interested in all the details, wanting to truly understand how things work. Obviously, as a manager you cannot go into every detail, but Toyota focused much more in depth on a few examples, whereas GM managers were more interested in a shallow but wide view. Even then, GM managers did the equivalent of a "five-minute flyby," instead of spending real time with the situation. GM looked for methods and tools, but missed the big picture.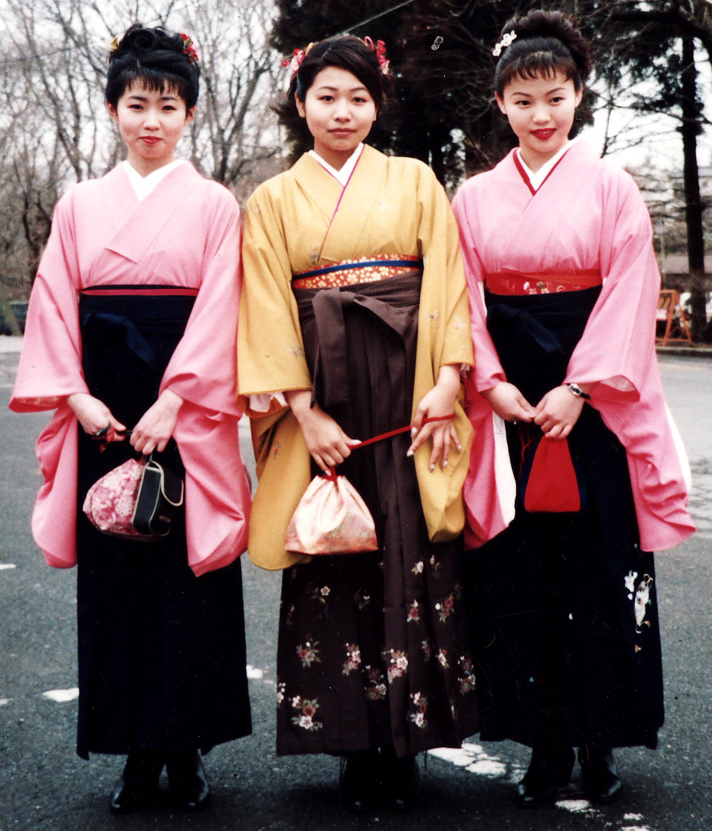 In my last post in this series, I described lean as a culture, using examples of different cultures. GM did the equivalent of dressing their workers in a kimono and pretending that they are now Japanese. Lean is so much more than just its tools. To use another example, buying the best paint and brushes you can get won't turn you into a Michelangelo. GM managers did not get that. A Toyota manager said that GM understood the process "as far as the hardware and the plant layout are concerned. But I'm afraid that GM upper management doesn't understand the basic concept."
Delegating Lean
The managers at GM were always looking for a magic bullet that they then could give someone else to use. They delegated the idea of lean to others, who further delegated it. There were people who knew lean well through NUMMI, but they were unable to initiate a transformation against the disinterest of the management and the opposition of the workers. They were also dispersed into small teams or individuals, and too small of a group to act effectively, even if there would not have been so much disinterest and opposition.
The Outcome of the Competition
So, what happened to the competition? After all, it was Van Nuys against Norwood. Norwood rejected the idea of lean from the beginning, and not much happened. The workers at Van Nuys also rejected it, but management forced some lean tools on them, although they rarely worked as intended. You cannot do lean against the opposition of the workers. Even worse, the negative attitude affected other plants, and anything coming from NUMMI was resisted at by other plants. The skills learned by the GM people at NUMMI fell on dry and barren ground, and nothing came out of it.
Since Van Nuys did at least pretend to do something, they looked better than Norwood, which did not do any lean at all. Hence, Norwood was closed in 1987. However, Van Nuys survived only five more years, before also being closed in 1992. It is now a shopping mall, aptly named "The Plant."
So overall, it was a mess. Lean did not take off at GM. They were not only unable to transfer the culture from NUMMI to other plants, but the other plants actively resisted lean. As so often, it was a failure by the management. To their defense, since then they have improved their Lean abilities, although it is still mostly tool-based and without much mindset change. Now, go out, learn from mistakes instead of repeating them, and organize your industry!
Series Overview