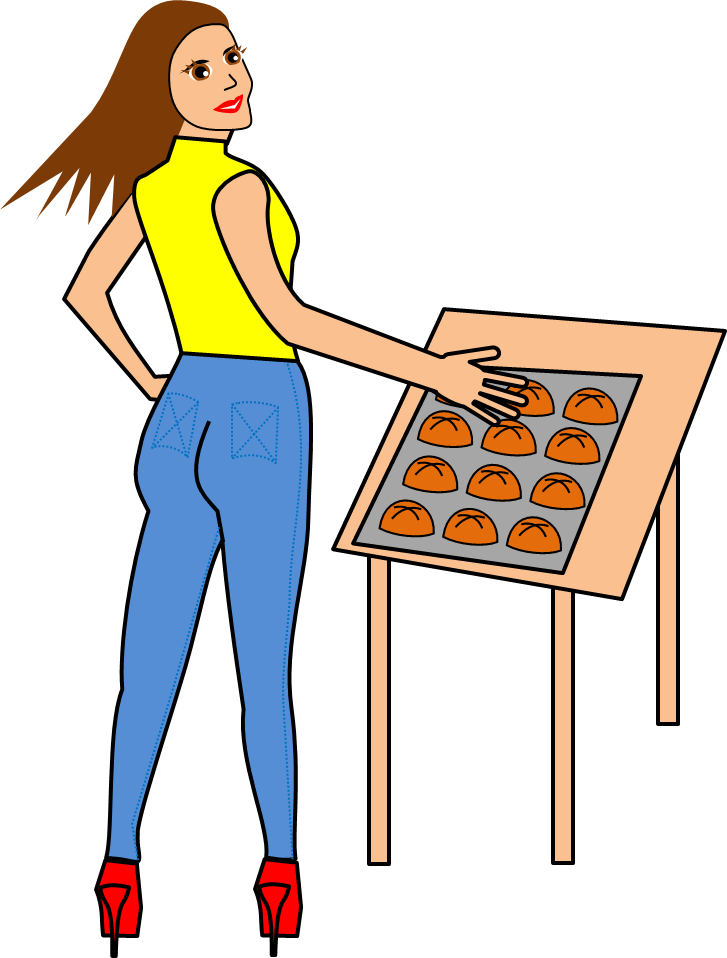 Nice Buns
Illustration (of questionable quality) illustrating the double meaning of buns in US english (butt) and British english (bread roll). Couldn't find a suitable image available online, hence i made it myself. Turns out I am much better at creating technical drawings and sketches in PowerPoint than women's butts, hence apologies for the lousy quality.
This work by Christoph Roser at AllAboutLean.com is licensed under a Creative Commons Attribution-ShareAlike 4.0 International License. Please credit the image as shown below. For digital documents and web pages please do include the links as shown below. Thank you.
By Christoph Roser at AllAboutLean.com under the free CC-BY-SA 4.0 license.
File Name: Nice-Buns.png
File type: png
File size: 33.44 KB
Dimensions: 727 x 958
Date: September 17, 2017
SEO Title: Nice Buns
SEO Description: Illustration (of questionable quality) illustrating the double meaning of buns in US english (butt) and British english (bread roll). Couldn't find a suitable image available online, hence i made it myself. Turns out I am much better at creating technical drawings and sketches in PowerPoint than women's butts, hence apologies for the lousy quality.
SEO Keywords: Nice Buns, hot buns, british english, american english, cultural difference
Post or page attached: How to Deal With Long Delivery Times,