In the last few posts I went in detail through the eight pillars of Total Productive Maintenance (TPM). However, looking at this framework of eight pillars, besides having a few pillars too many, I am sorely missing one very important pillar: Reactive Maintenance! How do you fix stuff after it breaks? If I create a structured approach for maintenance, reactive maintenance would be one of the key points, yet it is completely absent in the TPM framework. This is in my opinion one of the flaws of TPM. I am looking forward to receiving your responses or rebuttals. I am sure I will learn more about maintenance through your comments. In any case, let me explain my view.
I also will go a bit into when to do reactive and when to do preventive maintenance. In my next post I will go into greater detail on how to do reactive maintenance.
Preventive vs. Reactive Maintenance
Preventive maintenance tries to fix a problem before it becomes a problem. Reactive maintenance (often called corrective maintenance) fixes the problem only after the fact. The advantage of preventive maintenance is that the problem will be much smaller or nonexistent, whereas reactive maintenance usually has many expensive follow-up problems like delays, missed deadlines, cost of spare parts, or injured people. The advantage of reactive maintenance is that you have a much better understanding of the problem, whereas preventive maintenance is often based on guesswork with anecdotal evidence. In sum, with reactive maintenance you see exactly what your money does, but it can be much more costly than preventive maintenance where it is unclear which expense is actually beneficial.
Originally, reactive maintenance was part of TPM. But somewhere along the line, this got dropped. Most TPM frameworks don't mention corrective maintenance, and then often only in a historical context. I have yet to find an example of the eight (more or less) pillars of TPM that include reactive maintenance. When googling, there are over 600 000 results for preventive maintenance, but only 150 000 results for reactive or corrective maintenance.
I think the underlying idea of TPM is that with enough preventive maintenance you no longer need reactive maintenance. However, I believe this is absurd. Reactive maintenance is as important as preventive maintenance (or even more so). I have yet to see a factory that had no breakdowns. In some factories reactive maintenance is even more common than the preventive maintenance. Even with an insane amount of maintenance, you will still have breakdowns, just fewer of them (hopefully). Even in this case, excessive preventive maintenance may be more expensive than the problems arising from a breakdown. Granted, most companies are still quite a bit away from too much preventive maintenance, but all companies I known still do reactive maintenance on a regular basis.
Hence, for me reactive maintenance is an important part of maintenance, and would fully justify its own column in the house of TPM. I agree, it is not a sexy pillar. When selling maintenance services, the idea of not having any breakdowns sells much better than what to do after a breakdown. Plus, the service provider will have long been paid before the company finds out what kind of difference the preventive maintenance actually made. In terms of the PDCA, the Check and Act may happen only years later, if it is done at all.
But on the shop floor, what to do after a breakdown is often a big issue, and there is also often lots of potential to improve preventive maintenance. I find it important to provide guidance here too, even though it does not sell as well, and the factory is much quicker in finding out if it was worth it. Hence I am strongly in favor of including reactive maintenance as part of the pillars of TPM. In my next post I would like to go deeper into how to do reactive maintenance. But before that, a little bit about when to do predictive maintenance and when to do reactive maintenance.
How Much Preventive and How Much Reactive Maintenance?
The more preventive maintenance you do, the less reactive maintenance you will need. The big question is: What is a sensible amount of preventive maintenance? Having one reactive maintenance is usually more expensive overall than one preventive maintenance. However, you need many more preventive maintenance events, and it is unclear how many reactive maintenance events were prevented through preventive maintenance. Like with your car, an oil change is cheaper than a new engine, but you need multiple oil changes, and it is unclear how many broken engines this prevents.
Hence, in theory where you just can assume numbers, it is possible to do a cost-benefit analysis. In reality, you are missing a lot of numbers, and even an estimate on the frequency of breakdowns is at best a wild guess. You have no other option but to guess and hope that it will work out.
In literature, it is often recommended that the goal should be 80% preventive maintenance and 20% reactive maintenance. I haven't found any scientific proof for this, but my gut feeling tells me that this number is probably not too far off. In reality, however, you will find that typical maintenance departments often do 30% to 50% reactive maintenance. It is also a gut feeling that many companies could benefit from more preventive maintenance, but it is really tough to make such a statement for an individual company.
Although on one aspect I am certain: If preventive maintenance can prevent injuries, then you should do it! Authorities in charge of the road or rail networks often have a "budget" for every potential life saved. In advanced countries this is often around $1 million. The authorities are willing to spend $1 million to save one life. Hence, with respect to possible injuries, you should very much err on the side of safety.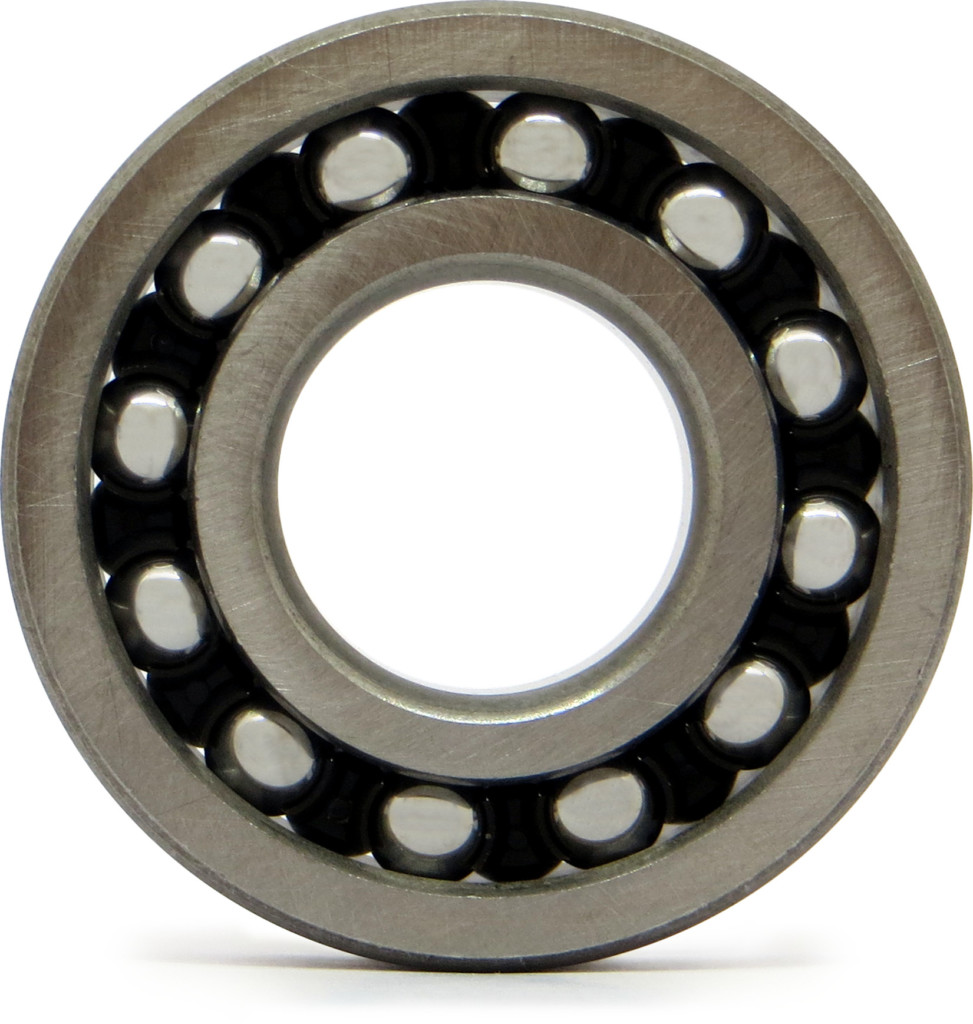 Preventive maintenance is often just guesswork, but predictive maintenance can help by collecting data and estimating when an item will break or if it will break soon. This is also related to industry 4.0. For example, a sensor could measure the vibrations of a bearing. If the system detects an increase in vibration, it may be time to exchange the bearing before it fails (at an inconvenient time with higher follow-up cost). There are lots of possibilities, but unfortunately they are also not free, which makes the cost-benefit analysis between predictive and and reactive maintenance still difficult.
In any case, try to get a good balance between preventive and reactive maintenance. Only in weak companies is reactive maintenance the default. In my next post I will go deeper into how to do reactive maintenance. Now go out, understand your system better in order to maintain it, and organize your industry!
Series Overview