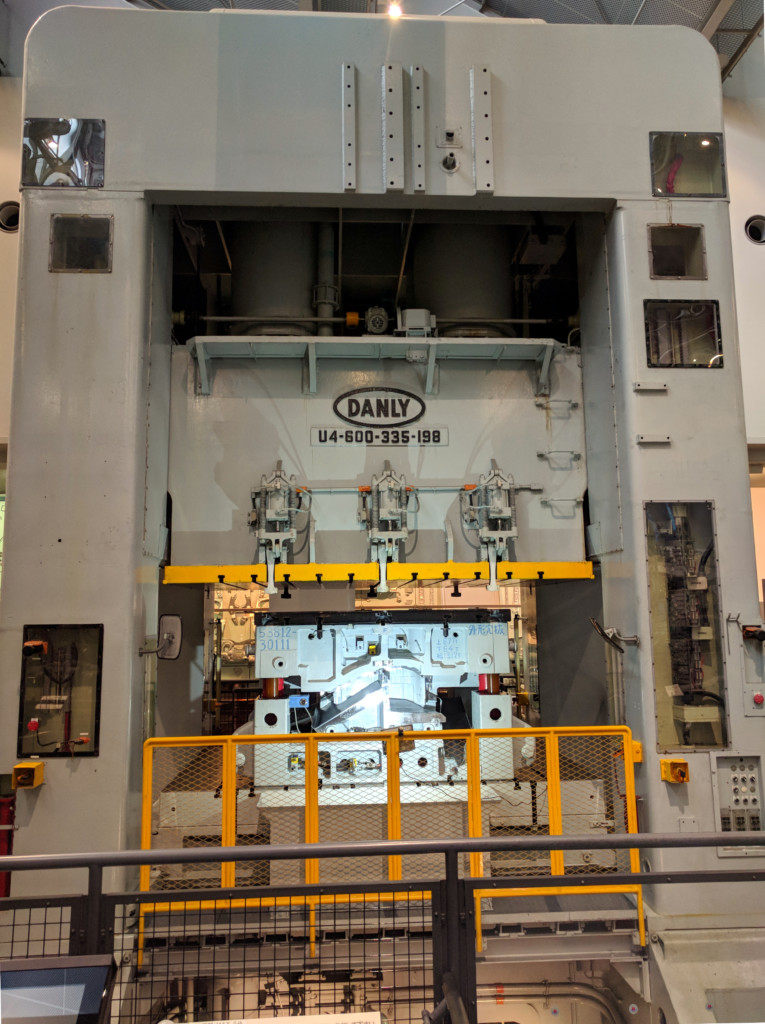 Danly Press Toyota Industry Museum
One of the original Danly Presses that were used to do SMED. Photographed in the Toyota Commemorative Museum of Industry and Technology, Nagoya, Japan.
This work by Christoph Roser at AllAboutLean.com is licensed under a Creative Commons Attribution-ShareAlike 4.0 International License. Please credit the image as shown below. For digital documents and web pages please do include the links as shown below. Thank you.
By Christoph Roser at AllAboutLean.com under the free CC-BY-SA 4.0 license.