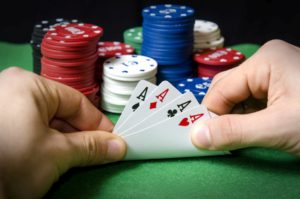 Employment is an exchange of work for money. In my last post I showed a few tricks on how operators keep management in the dark about the true workload. However, management is also not giving out all the details on their side either. Naturally, the true value of the work is difficult to assess. Even if companies could know exactly how much each employee contributes to the success, they probably would keep this information top secret.
More interesting, however, is the value of the target workload, where operators are able to work continuously at 130% capacity without problem. The following are my own thoughts, as I have never seen these conclusions anywhere else before.
The 100% Workload
On many shop floors, workers receive performance-based pay. There are different ways to determine the target speed, often through predetermined motion time systems.
Usually, there is a base salary if the worker performs at 100% of the target speed or less. If the worker is faster than the target speed, he or she will get more money. In most cases, this is also capped at an upper end, often around 130%. While there are also systems without a cap, they are rare because they all too often generate large quantities of bad quality.
Predetermined Motion Time Systems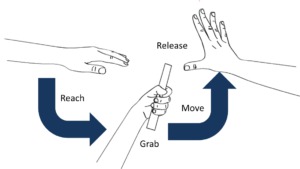 Predetermined motion time systems date back to Frank Gilbreth and his 18 Therblings around 1910, although they are forgotten nowadays, and Methods-Time Measurement is probably the most common approach.
Those systems are based on thousands upon thousands of measurements of small movements. If you pick up a screw, you look up in tables how long it takes to reach a certain distance, how long to grab an item similar to the screw, and how long to move the item over a distance somewhere else. Overall you break down the movement into individual steps, look up the time for each step, and calculate the total time. While these calculations take quite some time for more complex tasks, at the end you have a time that corresponds to a 100% workload.
What You Would Expect
Hence, you would expect that the true performance of the workers is distributed somewhere around the 100% workload. Sometimes people are faster, sometimes slower, but overall they should be somewhere in the vicinity of the 100% workload.
What You Actually Get
In reality, however, the workers are able to perform consistently near or at the salary cap (i.e., they constantly work at 130% of what would have been expected from them).
This has been my observation in many, many plants. I also think that many of the more experienced shop floor managers know this too. The operators probably could work much faster, but for reasons described in my last post they will not exceed this upper limit. The few times when the operators fail to reach this 130% is usually due to circumstances out of their control (e.g., breakdowns or missing material).
Is 130% the New 100%?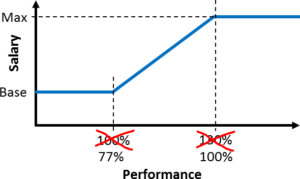 Okay. If workers are consistently able to achieve 130%, wouldn't it make sense to update the tables and times so that what was formerly 130% is now 100%?
We could even keep the salary at the same levels by not changing the graph. The worker would still get the same salary for the same work, as before, except the old 130% is now 100% and the old 100% is now 77%. Hence, there should be no difference in salary.
Reward vs. Punishment
While there is no difference in salary regardless of which level you call 100%, there is a big difference in the view of the operators.
According to Herzberg's two-factor theory, there are some things that motivate (motivators), whereas other things don't motivate but have to be there to avoid demotivation (hygiene factors). In this view, money clearly is a hygiene factor. Giving more money will motivate only for a short time (around 3 months) before the effect vanishes. However, reducing the salary will undermine morale and demotivate an employee for a long time.
Hence, if you start with the old 100% and increase salary for performance up to 130%, you don't really get much motivation, but you don't demotivate either. However, if you start at the "new" 100%, and reduce salary if it is not reached, operators will be pissed. No matter that they get the same money as before. In one system it is seen as an increase, in the other it is seen as someone taking away their money.
For the Sake of Peace …
I am not sure how many managers are aware of the difference between the official 100% and the true 100%. Yet, even if you know, you would be well advised not to touch it. Readjusting the 100% will bring no benefit, but it will result in lots of demoralized employees. Hence, for the sake of peace, everybody pretends that 77% is actually 100%. You should keep in mind that it is most likely not, but you should not touch it if you can avoid it.
This post may have been a bit philosophical, but for me the main lesson is about the effort and the pretense that goes into the workload targets from the employers' side. The goal is that everybody can walk away from the work and money negotiation feeling good. It makes no difference money wise, but it makes a lot of difference for morale. So, go out, motivate your people, and organize your industry!