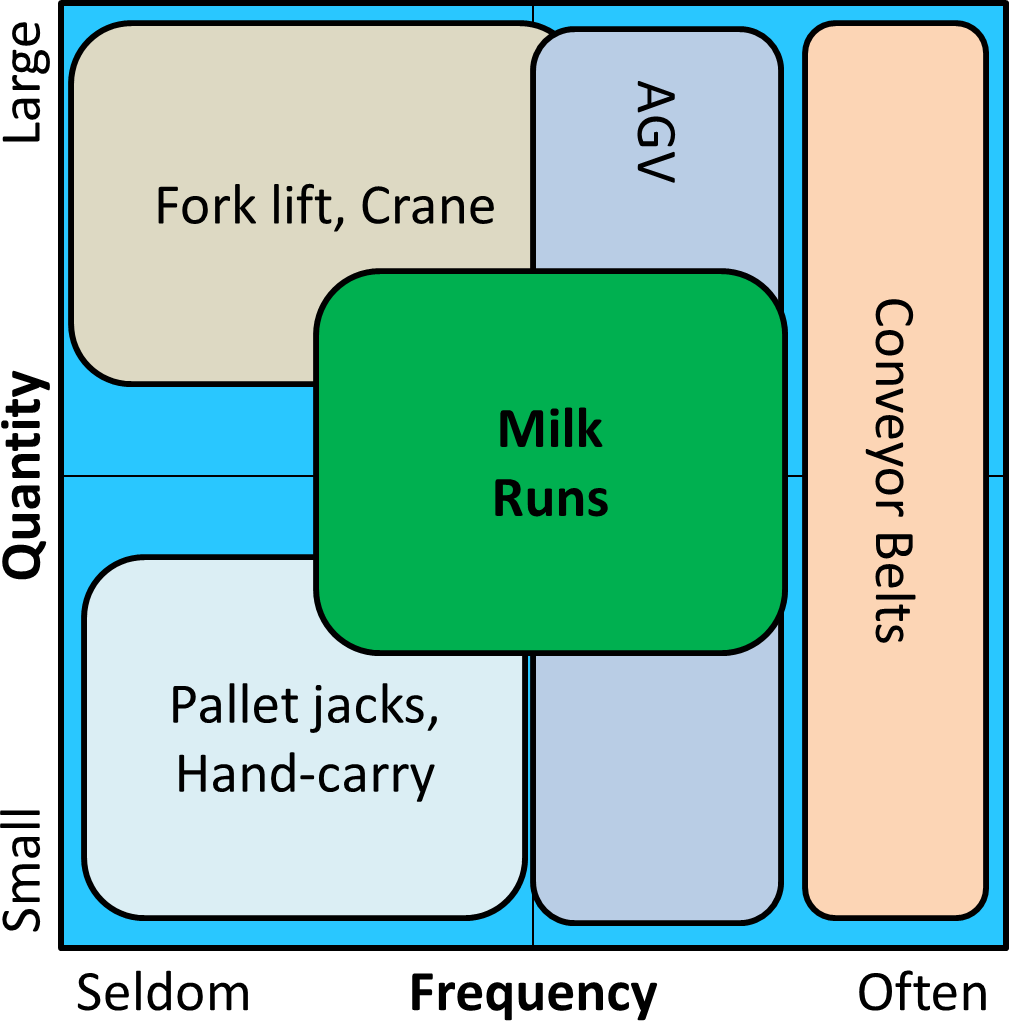 Milk Run Quantity Frequency
Diagramm showing which logistic system (pallet jack, hand carry, forklift, AGV, milk run, crane, conveyor belt) may be better suited where.
This work by Christoph Roser at AllAboutLean.com is licensed under a Creative Commons Attribution-ShareAlike 4.0 International License. Please credit the image as shown below. For digital documents and web pages please do include the links as shown below. Thank you.
By Christoph Roser at AllAboutLean.com under the free CC-BY-SA 4.0 license.