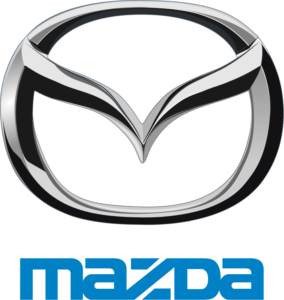 Mazda is the seventeenth-largest car maker in the world with around 1.5 million cars produced in 2016. Most of them were produced in Japan. It is also the only car maker that mass-produced cars using a rotary engine. As part of my Grand Tour of Japanese Automotive Plants, I visited their main Hiroshima plant in January 2018 (one of three Mazda plants in Japan). Here's what I found:
Introduction
Mazda was founded as Toyo Kogyo in 1920 as a company processing cork. From 1930 onward, they produced motorcycles, and started using the name Mazda for its products. They renamed the whole company to Mazda only in 1982. In the 1930s, they also started to produce trucks. During World War II, they also produced weapons. The atomic bombing in Hiroshima also seriously damaged the nearby plant and killed many of the workers and their families. However, the plant opened again only four months after the bomb.
They built their first passenger car in 1960, the Mazda R360. This car was aimed at the low-cost segment, undercutting the main competitor Suzuki. Around that time, they also started using the rotary engine developed by Wankel. To date, Mazda is the only mass-producer of cars with rotary engines. Around 1970, they also entered the American market.
In the 1970s, Mazda was considered to be the least-productive car maker. Hence, the 1970 oil crisis also hit Mazda hard, almost causing its bankruptcy, but Mazda was rescued by the Sumitomo Bank. Between 1979 and 2015, Ford held partial ownership of Mazda of up to 33.4%. Hitting a financial crisis again in 1990, Mazda also had its first non-Japanese CEO, Henry Wallace.
Mazda Common Architecture
Part of the cause of the crisis of 1990 was a proliferation of brands at Mazda. For some reason, their strategy in 1990 apparently was to offer a multitude of different vehicles with different designs under their own brands. The brand name Autozam had around eight different car models, all starting 1990–1992. The brand name Eunos had another nine (again with start of production between 1989 and 1993). The Ẽfini (pronounced Anfini) sold another five models, and the M2 had another three car models from around 1991. The luxury brand Amati was scrapped before it could offer its two cars.
Hence this small car maker started to mushroom its models and brand names. Developers had to work on dozens of different models on different platforms simultaneously. Part variety multiplied, reducing the economy of scale and increasing cost. Consumers got confused by a multitude of brands which they could not even pronounce (Ẽfini?). Luckily they stopped this madness quickly, before it killed the company completely. Only a few of these cars survive as modern Mazda models.
I assume it is especially due to the pain from this mistake that Mazda now goes completely in the other direction. Starting in 2011, they moved all models on the same car platform (common architecture). This scalable architecture is the same across all car models regardless of segment or size. Mazda uses the name Skyactiv. Skyactiv is best known for its fuel-efficient engines with a high compression ratio, but it includes a lot of technologies including Skyactiv-Chassis and Skyactiv-Body. Overall, Mazda tries to reduce its cost of complexity by using as many common parts as possible.
The idea itself is not new, and many car makers move into that direction. Best known is probably the Volkswagen Modularer Querbaukasten (MQB). However, if you ask Volkswagen insiders about the benefits of its MQB, you get a frown and no comment that I can publish. Mazda, however, seems to do it well and successfully. So successfully, in fact, that Toyota entered a long term partnership with Mazda in 2015. My sources consider this platform approach to be the best in Japan and hence probably in the world. The different departments (design, engineering, etc.) cooperate well, and their design team and concurrent engineering is highly regarded in the Japanese industry. My sources also tell me that Toyota wants to learn from Mazda about its common platform architecture for their own new Toyota New Global Architecture platform strategy. They also just announced that they will build a plant together in Alabama, USA. Unfortunately, not much detail is available on this Skyactiv platform yet in English.
Overall Impression
The Mazda Hiroshima Plant can produce 1,800 cars per day (plus another 2,200 in their other Japanese plants). Their assembly line is a total 1,800m long in two parts. The plant itself is actually quite big with 223 hectare in two locations. It is 7km from end to end.
The plant looked very clean and organized. Overall, I had a good impression from the plant. The material supply was also in good shape, although the ergonomics could be improved. The information flow was not so impressive, however.
Information Flow
There were no andon boards visible. The stations had a small monitor with some information on what to produce, but not an overview of the production numbers. Some stations also had stack lights with two colors. I saw some andon lines that could stop the line, but not everywhere.
The cars also had papers attached to them, but there seemed to be no common standard. Some cars had three sheets (A5 hanging from rearview mirror, and two A4 taped to the hood), while others had only two sheets, often in different locations. The sheets also had a different layout, and some of them even no layout at all but mere plain text.
The group size was one team leader for ten to fifteen workers, much larger than at Toyota with one on four, but comparable to Honda.
Material Flow
The overall layout of the line is in an S shape similar to most automotive assembly lines. Different from Toyota, however, there is only a small buffer of at most two cars between the bends of the line (see Evolution of Toyota Assembly Line Layout – A Visit to the Motomachi Plant in comparison). Depending on the type of assembly in the segment, the vehicle was moved on the ground on a movable platform, or hanging from overhead.
The assembly line is highly flexible, and able to handle different models on the same line. I saw, for example, a small convertible followed by a big wagon. The engine assembly line also has a very high reputation for its flexibility among insiders in the Japanese car industry, assembling four- and six-cylinder engines on the same line. They also avoid transfer machines and prefer universal machines.
The colors of the cars, however, seem to be grouped as there were always multiple cars of the same color in sequence (e.g., five white followed by six black, two blue, and two red cars, presumably to optimize the paint shop).  Around 3,000 parts are assembled at this line into a complete car.
The takt time is pretty low with one car every 2:30 minutes (although other plants of Mazda produce up to one car every 1:30 minutes). The stations were 5.5 meter apart, which makes a speed of 2.2 meter per minute. Interestingly enough, the distance between the cars was not constant. Some cars were closer together, while others were farther apart. There was also one gap in the sequence of cars where one car was missing, which they could not really explain why.
Some of the material like the windshields and the dashboards popped up from a hole in the ground Just in Sequence next to the machine. Most of the material, however, moved along one side the line on a shelf on a dedicated AGV containing a kit matching the car to be produced. Some common materials like screws were also available on small carts moving back and forth at the work station.
Efficiency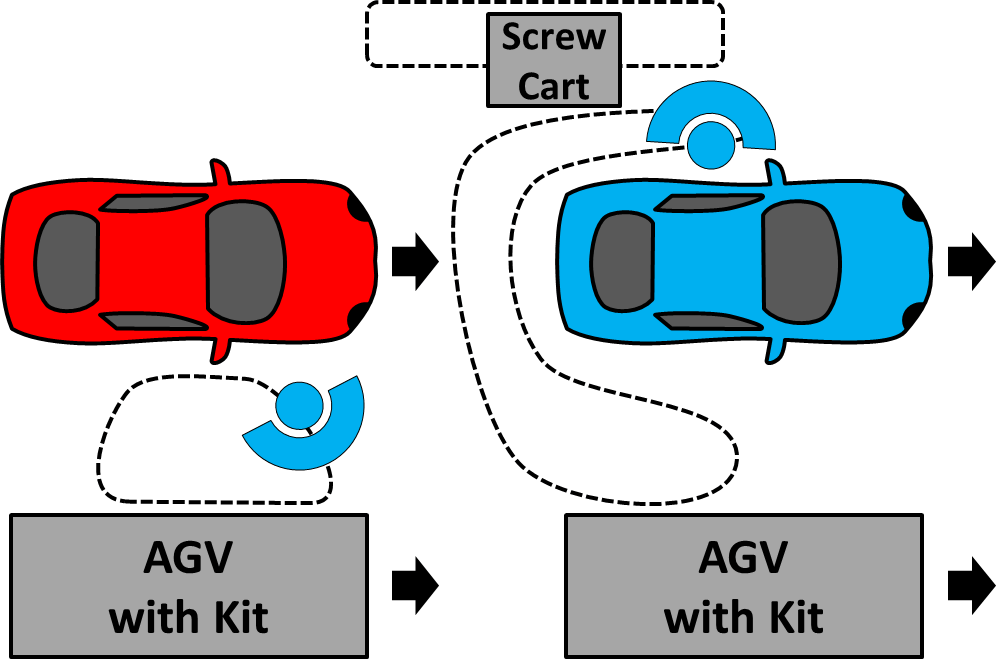 The material supply was not overly ergonomic. I saw lots of bending over and twisting to get the parts. There was not too much technical help in getting the parts. I saw a mechanical lift only for the dashboards. Workers were often walking to/from the AGVs or material supply. The AGV was only on one side, so the workers often had to cross the line to pick up parts. Nevertheless, the balancing of the line was good. Of the workers I observed, 60% were adding value when I looked. While this is below Toyota's 70% to 90%, it is better than Honda's 50%.
Also, while they displayed a magnetic device to pick up screws, I could not see it at any of their screw boxes in the line.
If you want to follow in my Footsteps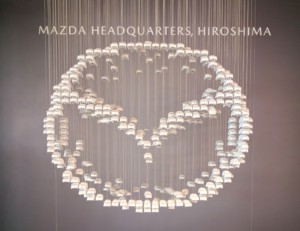 Mazda has probably the best website for organizing a plant visit. All can be done online on their museum website, and registration and tours are offered in English. The groups are larger (in my case, around forty people), and you see the shop floor only from an elevated walkway. Nevertheless, very interesting. The tour starts at their head office in 3-1 Shinchi, Fuchu, Aki, Hiroshima Prefecture 735-0028, Japan, and continues by bus into the plant. Many thanks to Mazda for offering this nice tour!
Summary
Mazda Hiroshima is a good plant, although not quite as impressive as Toyota. However, they seem to excel with their common Skyactiv platform strategy, so much in fact that Toyota wants to learn from them. I enjoyed the visit. Now, go out, and organize your industry!
Series Overview